The picture below schematically shows the Dutch education system.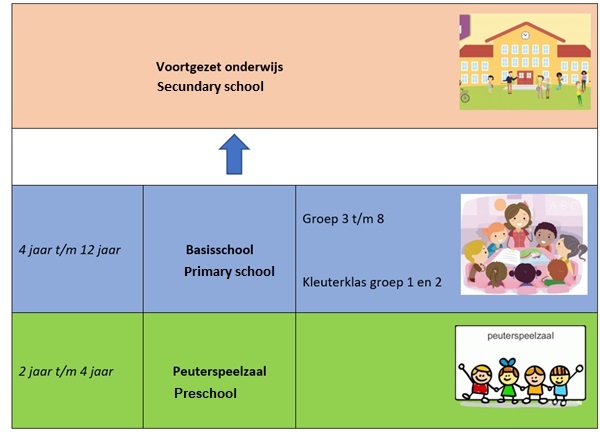 There comes a time when your child has mastered enough Dutch to go to a regular school. This is often a school in your neighborhood.
We will help you find an primary school. If you already know which primary school you want your child to go to, please let us know.